Womb Love Initiation
Exploring our womanhood and cyclical nature
Live 3-month online course to rediscover your cycle, listen to your body, and take your health into your own hands. It's self-care for surviving the modern world!
Book now
You dream of being able to work—and live—in tune with the ebbs and flows of your natural cycle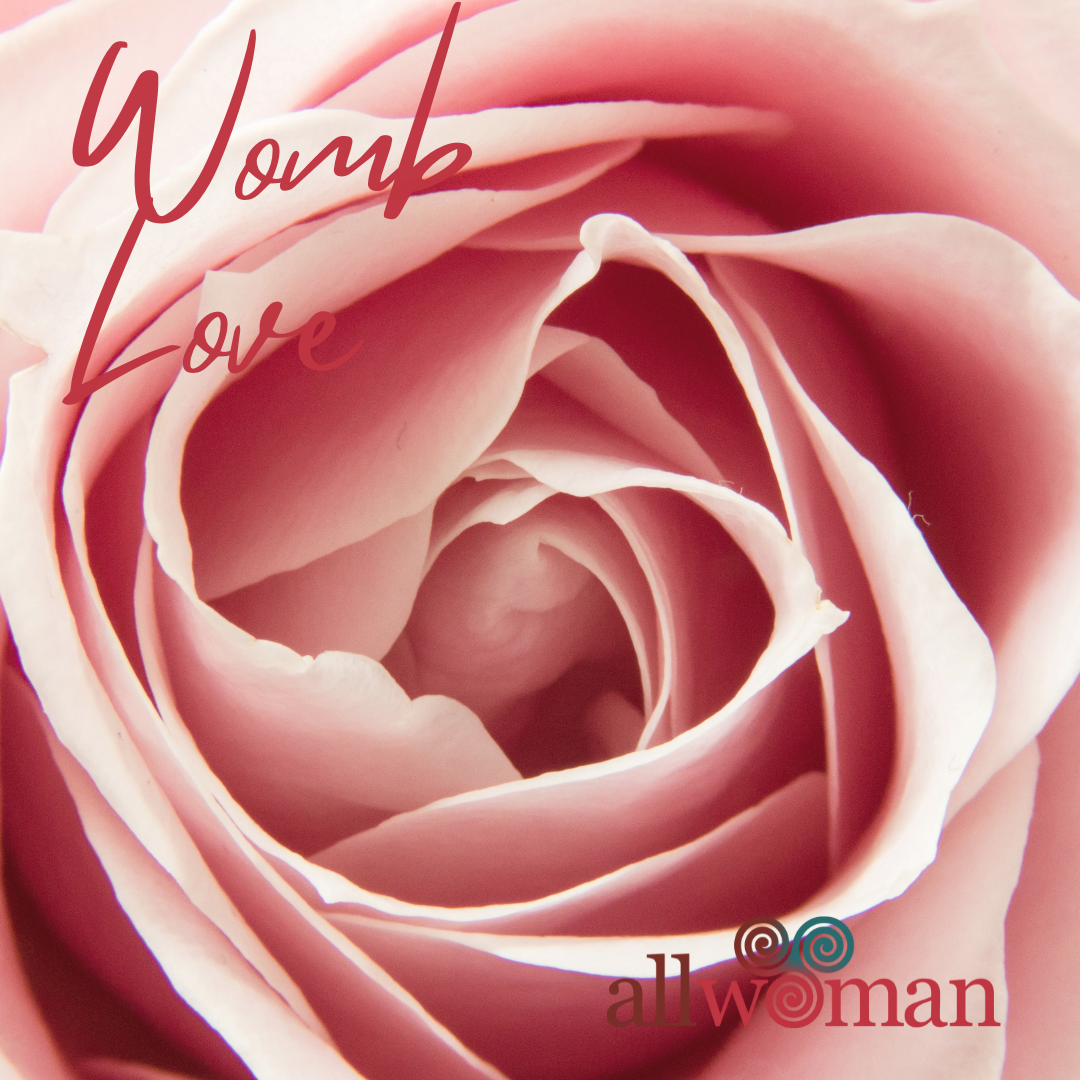 Imagine a world where instead of constantly pushing yourself, you feel 100% comfortable listening to your body's wisdom. Taking breaks when you need to, skipping a workout if it doesn't feel right, and planning your workload around your energy levels.
A world where you practice yoga to nourish yourself, rather than trying to 'perfect' or fix yourself, get rid of stress, or tone up your body. Where you're part of a supportive group of women who you can openly share, learn, and practice with in a non-judgmental space where you are welcome to show up JUST AS YOU ARE (as well as get a break from the stresses and strains of daily life).
You know deep inside that if you could really listen to your body in this way, your health, relationships, and self-love would be strengthened by this awakening.
Hello womanhood, hello aliveness!
The problem is… you're exhausted (and not sure where to start!)
Enter: this 3-month Womb Love course! If you're feeling called to explore a feminine approach to learning, integration, practice, and rest, this programme will meet you exactly where you are and gently guide you back to wholeness, into a deeper understanding of your inherent feminine power and body wisdom.
Knowing from the outset that there is nothing in you that you need to fix, there might be parts of you that you want to shine a light on to understand them more deeply. This is a journey of reclamation, remembering, a re-discovering of who you are and what YOUR needs and desires are— body, mind and soul—so those parts of you that might have been hidden away or forgotten about in the course of living can be welcomed back home and honoured.
It's an invitation to listen—really listen—to your body's wisdom, and reclaim your wild nature!
We know life gets busy and that we often struggle to find the time and space we need to truly feel our best.
But if you've tried 'all the things', pushed really hard, and it still feels like there's a missing piece… that's because there is!
The good news is it's been hidden within you all along. You already have the key.
Armed with the right tools, you can reclaim this deeply rooted feminine power, this innate intelligence, this cyclical wisdom to better support yourself and your life, as well as sync your self care with your cycle!
This Womb Love course will guide you through your cycle step-by-step, increasing your understanding of the different phases. You'll learn—through your own embodied experience —exactly how each phase affects your energy, your desires, and the way you interact with the world.
You'll only wish you'd known this information earlier in your life!
Feel more 'you' with every session
This live 3-month online course is designed to help you lean into your feminine cycle to become the kindest you can be to yourself, discover your superpowers, and bring all of yourself into the world.
Past participants have experienced:
Feeling completely held and supported on their fertility journey
Reduction of symptoms including those associated with endometriosis, PCOS, and PMS
Pain-free periods (yes, really)
Becoming less self-critical and more confident
Feeling empowered over their shifting moods and energies
Reclaiming their wild nature and deepest desires
A deeper understanding of themselves and a sense of 'trusting' life more
Ability to better support other women through their own work—as coaches, yoga teachers, and healthcare professionals
This course is basically like a lovely warm hug (for your womb).
Whether you're brand new to the idea of cycle awareness, a seasoned cycle-charter, or even starting your journey into menopause, this programme will give you the permission you need to honour your body and enter your power.
"Lara is a wonderful teacher with a wealth of knowledge to share & many creative approaches to doing so! I was already actively searching for a circle & a teacher to support me in my journey when I came across Lara. I am extremely grateful to have found her. This is vital work & I love love love it! Each session is a gift, each circle an opportunity to grow – to support & be supported. My heart, mind, body & soul thank you for it Lara!"
– Izzy
Open yourself up to a whole new world of purpose and potential
The Womb Love programme isn't your average "here's what to do now go and do it"-style course. After all, your body knows best… so no one-size-fits-all solution exists.
Instead, you'll learn how to study your own cycle. You'll learn how to listen to the wisdom of your womb. And you'll learn how to integrate what you discover in the way that feels right for you.
As part of this juicy 3-month course, you'll receive:
Live fortnightly Zoom calls (plus lifetime access to the recordings via a special website portal for ease of access)
Breathwork, meditation, yoga, and somatic practices to encourage womb wellness and invite healing into the body
Ancient womb healing tools, including self-care womb massage, vaginal steaming, womb wrapping, and advice on herbs, and tinctures
Dietary guidance to optimise your fertility, womb health, and hormonal balance
Opportunity to build nurturing listening partnerships with like-minded women. These are optional and encourage a very embodied approach to sharing, with guidelines to help support your conversations and enhance the circle experience of this course
Private members-only Facebook group to share your experience and receive support in between our sessions
Slide decks and reflective handouts after each session with an overview of your learning while leaving space for further self enquiry, embodiment, and reflection
Extra videos and audio recordings of short key practices to explore in your own time, including breathwork and relaxation to help you develop your self-practice
Bonus resources, recommended viewing, and recommended reading to dive deeper into the wisdom of your cycle (you can choose to do as much or as little extra learning as feels right for you)
Additional tools to work with the magic of the earth and lunar cycles
Two exclusive short face-to-face coaching sessions with me to receive additional support throughout the course—worth £60
20% discount on 1:1 support sessions and womb healing products
And much, much more. The joy of running these circles is that so much more always evolves when women gather together!
Womb Love is ideal for any woman who wants to explore their menstrual cycle intuitively and reflectively, experience the true power of the cycle, or start to get to know their cyclical nature (if they've never thought about it before!).
Not sure whether this course is a good fit for you?
Book in for a consultation with me and let's chat.
During the 3 months, we'll have seven live sessions together in total. These are held on a fortnightly basis to allow time for the practices and information to be explored, embodied, and integrated between each session.
The next Womb Love course will be starting in March 2022.
The dates of the live calls are:
Session 1 – Introduction and opening ceremony (Thursday 17th March 2022)
Session 2 – Spring (Thursday 31st March 2022)
Session 3 – Summer (Thursday 14th April 2022)
Session 4 – Diving deeper into the pelvis (Thursday 28th April 2022)
Session 5 – Autumn (Thursday 12th May 2022)
Session 6 – Winter (Thursday 26th May 2022)
Session 7 – Closing ceremony (Thursday 2nd June 2022)
All calls are from 7pm until 9pm (UK time). Need to figure out what time that'll be for you? Use the time zone converter here.
Discover the sacred experience of living in a female body
Invest in your wellbeing (you're worth it!)
Womb Love Complete Plan
Your investment includes everything outlined in the description above.
Use the coupon code LOVEGIFT to get £48 discount off your chosen plan until 15th March 2022.
3 month payment plan:
3 x payments of £130 (£390 in total)
Womb Love Enrichment Plan
Your investment includes everything outlined in the description above, plus an exclusive 90-minute 1:1 womb yoga session with Lara and personalised yoga nidra meditation to accelerate your healing!
Use the coupon code LOVEGIFT to get £48 discount off your chosen plan until 15th March 2022.
3 month payment plan:
3 x payments of £160 (£480 in total)
"I only wish that I had done this course 30 years ago when I was starting out on my journey through womanhood. The information and techniques I learned would have served me so well. However, I'm so glad I did it now and I would recommend it to all women right through to perimenopause. Lara is such a knowledgeable, caring teacher and mentor and her ability to hold everyone in a circle, even online, is fantastic."
– Sarah
Your guide on this nourishing journey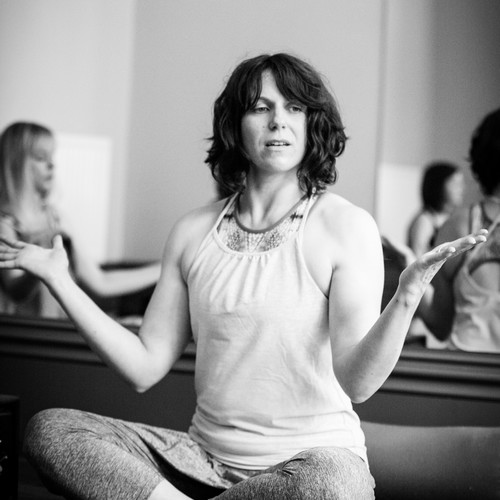 I'm a Yoga Alliance Senior yoga teacher and trainer, women's wellness mentor, Mizan abdominal massage therapist, doula, and women's circle facilitator. I discovered the power of womb work after struggling with my own womb health issues and starting to prepare for pregnancy. During this time, I attended workshops on Womb Yoga and menstrual health with Uma Dinsmore Tuli and Alexandra Pope which sparked my obsession with the cycle (…and it continues to this day!).
What I began to understand is that women are cyclical beings—and the more we work with our cyclical nature, the more productive, happy, and fulfilled we become. We're not designed to "be the same every day", despite what society tells us. I'm passionate about teaching women how to harness menstrual cycle awareness as a self-care tool for life!
My approach to this womb healing work includes a focus on somatic movement and embodiment practices that provide a deeper connection to our bodies and awareness of our inner womb world, which we've often been taught to disconnect from.
I created the Womb Love program as a safe space for you to talk about your cycle without being judged or embarrassed. It's a place for you to freely express your deepest desires, listen to your intuition, and connect with your body's unique wisdom. And it's an opportunity for you to build nourishing friendships with other women on the same journey.
I can't wait to welcome you into the world of the womb!
Book a free 20 minute consultation with me and let's chat.
"Lara blends her knowledge of the inner seasons, with somatic practises, womb healthcare, yoga, movement and her own experience living as a cyclic woman to create a journey in which women can gradually uncover the gifts of each season. With the opportunity to experience a nurturing listening partnership with a like minded woman, and 2 check-ins with Lara herself, Lara has created a course that can initiate or deepen a woman's connection to her womb and her cyclic wisdom. I would recommend Womb Love to women at the beginning of their womb journey, and women who want to get more in touch with their womb and their cycle."
– Natalie