As a Yoga teacher, I'm usually the one doing the teaching, offering classes, workshops and one to ones. And I've been lucky enough to have taught women from all over the world at some wonderful retreats too, both day retreats in the UK and longer retreats in Portugal, at my friend's gorgeous space.
But I hadn't been on retreat for me for a couple of years and it was starting to show.
As an older Mum to a very active five year old boy with a full work life supporting and caring for women in the community in a variety of ways, coupled with navigating the hormonal shifts of perimenopause, I found 2015 and 2016 very hard without a retreat, and I suffered more illness and fatigue than normal.
So, I made a plan.
2017 would provide me with the rest I needed to be of better service to my clients, my family and ultimately me.
So, I signed up to two solo retreats.
Self indulgent some might say? Greedy perhaps, but is it?
In April, I visited my amazing teacher Angela Farmer and spent nine days on the Greek Isle of Lesvos with likeminded women from around the world sharing the thing that we love best … Yoga.
And the Yoga we practiced was creative and intuitive and ever evolving and it brought me back to myself.
And that's what I get from a retreat. I feel it with each one.
I can really shine a light on who I really am, what I like, what I don't like. I can shine a light on the light and dark within myself in a safe, supported environment and let myself be held … instead of holding space for others, which we all do in our own way in our various roles.
I'm refuelled and my cup is filled, so I've now got more to give to others and my family … And they got a chance to miss me too. J
So, what can you gain from a retreat, even if it's just for one day?
You can deepen your practice
By allowing yourself to be fully immersed in the Yoga and the movement, you'll develop your awareness and your practice, with time and space for deep inner connection without feeling guilty. It's what you came for – to spend time with your body. You're free to really go deep and explore.
If your retreat is for a week or more, you can go on a real journey of self-discovery, moving at your own pace.
You can regain pieces of you
You'll rediscover more of who you really are, remembering what it's like to be free from the pressures of life and the labels you have – Mum, wife, daughter, boss.
You can peel away the mask and really experience yourself with fresh eyes and, perhaps, a new perspective, revealing forgotten places inside you that have laid dormant for a while or parts that don't get visited or appreciated much … both light and dark.
A retreat is your chance for integration and celebration of what it is to be you.
You can say yes to adventure and try new things
You can do things you wouldn't normally do, and step into the unknown outside your comfort zone.
Often just booking a retreat in the first place is quite a big step. It's saying yes to you and having some time alone, even though you may have to organise childcare, animal sitters and all sorts of other practical things. You might have to negotiate with your partner to get the time and space you need and maybe travel alone or with friends.
So, the whole thing can require some preparation and energy.
But it means you get to experience new adventures and learn how strong, resilient and self reliant you are, especially if getting there means lots of planes, trains and automobiles. The retreats I've run in Portugal were remote with lots of travelling to get there, but when we arrived the views and the solitude were so worth it.
You can learn new skills and techniques
You'll learn new Yoga techniques, in depth, with time and space to explore them fully in your body.
On retreat, you'll often be able to take part in new activities or sports and learn things you haven't done before or done for some time, rekindling connections to old hobbies or firing up passions for new ones.
In Lesvos, I went cycling along the coast, which I hadn't done for a while. Lots of hills, which I wasn't used to, but loved. The wind in my hair and sweat on my skin. It was ace and I now want to fix my bike and get on it back home. I was stronger than I thought too!
You can really let go and be present
You'll have time to really let go, with space for meditation without the worry of deadlines, to-do lists and being interrupted by children, pets or life. There's more natural space for presence.
You can rest, deeply nurturing and nourishing yourself
You'll benefit from deep rest, both in the Yoga practices themselves and in your accommodation.
A Yoga retreat is perfect to give yourself permission for deep rest.
Retreats are great places to gift yourself early nights and book reading, and maybe some journaling too. You'll have the time and space to really listen to your body, catch up on sleep and reconnect to you, re-energising your mind, body and soul.
You can unplug from technology
Use the time to detox digitally. Give yourself permission to shut off technology, even if it's just for a day. Turn inwards, taking the opportunity to really unplug and not feel the need to tweet and update social media.
You'll eat well without having to prepare any food
If your retreat is all inclusive, you'll have three healthy, gorgeous meals a day. And most day retreats include a delicious lunch and healthy snacks, providing you with all the nutrition you need.
Even on self-catering retreats, there are often fantastic local tavernas and restaurants offering healthy, low cost food, so you do less preparation and more consumption, taking the time to really enjoy your food in good company.
You'll make new friends
Retreats are a great way to make new friends with similar interests who you just click with. I met one of my best friends on our Yoga Teacher Training in Italy back in 2005 and we are still friends now, although we don't get to see each other as often as I'd like.
Even if you go alone (which I normally do), you'll make friends with people from all around the world who might end up being friends for life.
You'll consider what changes you want to make
When you're given time and space to really deepen your awareness of your thoughts, patterns, habits and behaviours, you might find that some shifts start to happen and desires may grow in you to make changes in your life when you return home, creating new routines, habits and behaviours to support yourself as you bring the practices and insights off the mat and into your life at home.
A retreat, even if it's just for one day, will help you appreciate your home more and help those left behind appreciate you more too. I got a lovely warm welcome from my son when I got back and he showered me with affection and love, which was nice and made a welcome change.
But mainly, you should go on retreat because you deserve it and you're worth it.
Retreats are joyful and fun, as well as being cathartic too at times. Everyone deserves time out for themselves, even just one day.
There's only one thing more precious than time and that is what and who we spend it on.
Spend some of yours on you!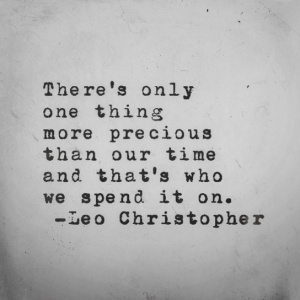 I'm excited to be offering a Day Retreat on Saturday 17th June 2017.
 "Innerbody Yoga Therapy for the Soul."
Join me to Enliven, Energise, Open, Soften and Release.
I'll also be running a luxury weekend retreat in November in conjunction with Yoga Kula. I'll have more details soon. Contact me for more information or to go on the list for updates.
If you can't make a retreat, I've got lots of Seasonal Workshops and Birth Preparation/Hypnoyoga for Birth Workshops coming up too. Check the schedule for more information and to book.
If you're organising an event or special retreat with friends or you're an event manager looking for an experienced, multi-skilled Yoga teacher to support your event, get in touch. I was a Project Manager in a previous life and I can help you co-create something truly amazing.