What happens when you fall off the wagon?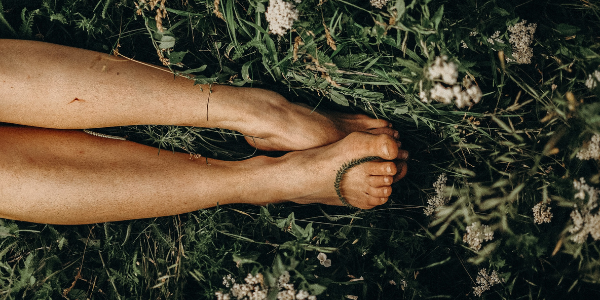 It's been a little while I know…. I fell off the writing wagon, in fact I've fallen off a few wagons these last few months and have been refocusing my energy on getting through the day to day. It finally hit me, the fall out from the past two years and how hard it is to be living in a new country where I can't yet speak the language.
I'm moving at a slower pace now, adjusting to my new life here in France and my ever changing hormone shifts (perimenopause is quite the ride!) and getting used to more regular solo parenting as my hubby is frequently away working now that we are in France.
Day to day tasks feel much bigger than they used to in the UK due to the language barrier. A recent emergency A&E visit to help get my son's broken arm fixed was way more anxiety inducing then it would have been back home. Deciphering homework and school communications is also tricky…everything in fact is harder and more time consuming. I'm guessing some of you may be feeling this too as we emerge out of the pandemic and the fall out we have all been left with both mentally and physically.
Whilst the pace of life is slower here, things have felt pretty new and fresh and discombobulating. As a result, I've needed to pull back, create some space and be tender with myself.
I've had a social media break and have been focusing on supporting myself and my boy, who during a pandemic moved to a new country and started at a school where he has had to quickly learn to speak French (eek!), in September he moves to middle school here, a big step for him and me.
So I wanted to share with you some of the different ways I've fallen off the wagon recently, as I'm sure you can relate to some of these too (we are human after all) and I also want to share that, there may well be good reasons for why things have changed and shifted, I know there was for me.
Literally falling off the wagon….
Last year I stopped drinking for 7 months and it felt like one of the best decisions I ever made. I felt less fatigued, clearer in mind and less tired. And then I started to drink again. You see when I stopped it wasn't because I'd actively decided to and was forcing myself to stick to that. It was a choice my body made without me having to use willpower or self control: it was happening through me, I just didn't want to, so not drinking was easy.
The same thing happened recently with my meditation practice too; I wasn't doing this daily. Though to be honest my movement practice is a moving meditation but going to the mat for meditation alone wasn't happening, even when I cleared space for it.
I was blocked from it, was avoiding it and didn't want to go there and then in this past week the desire to sit again returned and some revelations were revealed to me on the mat……more on that next time. But the point is I wasn't ready to receive these before which was why I was avoiding it.
It seems to me that things cannot be forced; we can't talk ourselves into consistent change – it is an inside job and has to come through the body.
When I stopped drinking I didn't want to then say: that's it, I'll never drink again as then I am making something forbidden and like another thing that becomes a thing I have to abstain from, use willpower to stop and quite frankly a chilled white wine with dinner is a lovely thing. But the thing was when I stopped it wasn't hard, I didn't crave it in fact the opposite – it repelled me and that's because my body had decided it was a clear no and so it was easy.
The same with the meditation today and every day this week I haven't had to force it, I've longed to get on the mat and revelations have come to me that I was ready to receive. The intentionality has been coming through me from the inside out, from what feels good. I haven't been putting things onto myself, forcibly.
And that's because different processes are needed at different times for us in our lives, and so for me in my own process I follow the energy, the intention, the desire and impulses guiding me.
That doesn't mean there will never be times of avoidance and stagnation: there will be, I've just been through a period like that; but when there is it's because there is a block in the way and once we are ready to know what that block is then we can make our move. Life is a continual dance of expansion and contraction and we need to honour where we are in this dance at any given moment.
Some questions to help at times like these are:
If you have a bad habit or addiction that you're trying to kick – what is this habit or addiction trying to tell you?
If you are ill or injured right now – how are the symptoms of your illness or injury trying to heal you / what are they trying to show you?
If you feel stagnant right now – what is this pause trying to support you with? What does your soul need or desire more of?
If you're having eventful dreams – what are your dreams trying to tell you?
Intentionality is an inside job; life is coming through you, can you listen to what it wants you to know? Even if you're being led currently to binge Netflix comedy shows, what does that let you know, how might that be resourcing you in a way that something else can't?
What might be missing in your life that needs reigniting? What does your soul long for and desire?
What I know is that I no longer want to push or force in my life, I honour my body just as we need to honour the Earth: Body is Earth. And I encourage all of you to do the same. But I know it's not easy……producing, doing, performing is what we've all been taught to do from a young age….but as I age I won't conform anymore. And what that does mean is that this concept of cyclical living that I have been learning and teaching about for so long uncovers even more layers to me. We have our monthly cycles and rhythms, the seasons and cycles around us in the natural world and also the seasons we are in within ourselves and where we are in our lives and in our journey through womanhood. And all of that all needs honouring and sometimes that means we have to drop our basket and let go of some stuff, and that's OK – in fact it's needed!
We are expected to do it all without the village of support that we need and quite frankly it's just impossible and so as we come to a new threshold ahead on 21st June – Summer Solstice where more and more we will be involved in outward focused activities I invite you to maintain an inward focus too…. on what feels right and needed for you right now to help resource you for the fullness of Summer ahead.
Need some support right now yourself?
Ways you can currently work online with me
One to one support
I have space from September for therapeutic one to one support. These one to one sessions offer support for a variety of issues. My work is trauma informed, intuitive and led by you. No one size fits all.
Book a free connection call to discuss your needs and to see if we're a good fit.
Our Shelter online community is reopening its doors for one month only
If you're interested in joining and being part of a community that supports each other with gatherings dedicated to building relationships both inner (with ourselves) and outer (with others and the outer world) with a commitment to an authentic, full expression, no bullshit approach, you can either apply online or book an initial free connection call to discuss.
Commitment to six months required beginning July through to December.
Seasonal workshops
Join us this Sunday 19th June for our Online Summer Love // Summer Solstice Workshop
More info and future dates are all available here
Mentoring and supervision
For yoga and movement teachers, women's health professionals, individuals in need of direction and support and a little creative spark – get in touch to book in for a free connection call.