Online Pregnancy Yoga Teacher Training
Reconnecting women to their innate feminine power and body wisdom
We've developed our online Pregnancy Yoga Teacher Training Course for yoga teachers, midwives, fitness professionals, NCT teachers, childbirth educators, healthcare professionals and keen yogis who would like to support the pregnant women they work with through Pregnancy Yoga.
Many of our students find getting to face to face training courses difficult due to their family commitments, so you'll study our Pregnancy Yoga Teacher Training course entirely online with support from a personal tutor. This gives you the flexibility to get the Pregnancy Yoga qualification you need in your time and at your pace.
This Pregnancy Yoga Teacher Training is a comprehensive course that will enable you to teach safely and knowledgeably.
When you have completed the course, you'll have a thorough understanding of Pregnancy Yoga and will have teaching experience, as well as having prepared marketing materials and course and class plans as part of the course assignments. You'll also receive a Certificate in Pregnancy Yoga Teaching, a listing in our Teacher Directory and lifetime access to the course materials.
Our online Pregnancy Yoga Teacher Training Course is an 85 hour course with a 9 month time limit (although with dedication many of our students complete it more quickly). During the course, you'll be supported by an experienced and deeply kind personal tutor Lara Heppell who will mark your assignments, review your class plans and act as your mentor throughout the course. You'll also receive ongoing aftercare and access to our supportive private Facebook group.
Making the decision to have a child is momentous. It is to decide forever to have your heart go walking around outside your body.
– Elizabeth Stone
£359 (pay in full)
Final sale! Now with 40% off (normal price £599) until 22nd September 2022

Payments with Paypal account or a credit or debit card.
Click the 'Buy Now' button for more information before committing to payment.
Pay in full
Single one-time payment
Teaching yoga to pregnant women is a real joy. It's a wonderful opportunity to support women in a special juncture of their lives. However it does require specialist knowledge so your pupils are safe and they feel in good hands.Pregnancy is a time of change for many women, however for others it can be a time of discomfort and a battle against physical limitations. As a teacher you'll be working with these fluctuating levels of energy and emotions.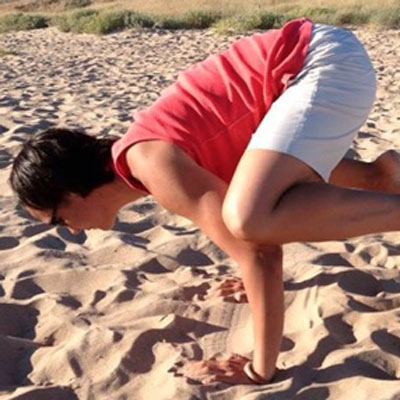 "It has been a pleasure studying this wonderful course. It is not always easy but it is so much more rewarding … You have to be very motivated as you are alone with your computer and your books. At first I had a more aggressive timeframe to complete this training, but with 3 children at home including a new-born it was not that simple to maintain the paths."
– Helene Perone, Yoga Teacher, France
"I thought my tutor Lara was really helpful, and encouraging. The feedback between each module was great and in depth – it gave me lots of confidence.​"
– Rebecca Minihan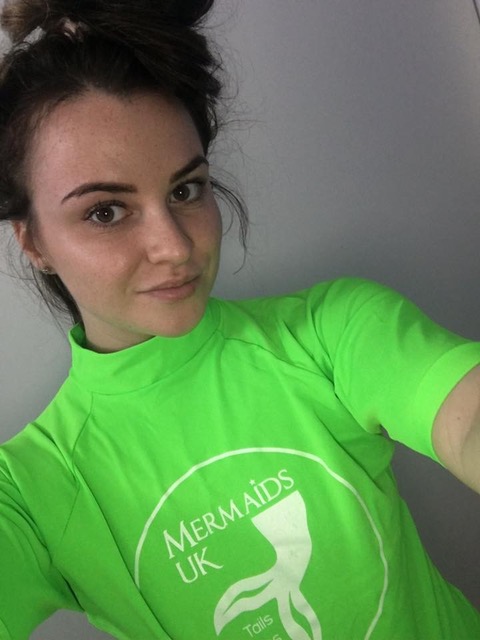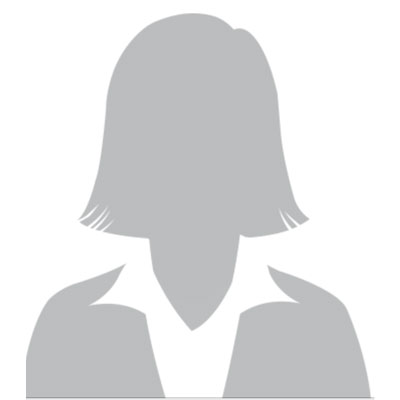 "I'm really happy with the grade and have enjoyed all the assignments. It's a good qualification because you end up ready to start straight away from marketing to lesson plans."
– Anne Mundy, Yoga Quota, UK
About our online Pregnancy Yoga Teacher Training Course
Our online Pregnancy Yoga Teacher Training Course was developed by Jane Mackarness and consists of 6 fully illustrated modules, each with a 4-question assignment, bonus videos and a Pregnancy Yoga and Postnatal Recovery DVD.
​The emphasis of this course is on safe, appropriate asana practice, meditation, pranayama, and relaxation.
Module 1
First trimester, recommended practice, pelvic instability, miscarriage, foetal development in the first trimester, general precautions for yoga practice during pregnancy
Module 2
Second trimester, common pregnancy ailments, foetal development in the second trimester, recommended practice, meditation for pregnancy
Module 3
Third trimester, common pregnancy ailments, foetal development in the third trimester, pranayama, visualisation, pelvic strengtheners, recommended practice, use of props, hypnobirthing
Module 4
Optimal foetal positioning, labour and birth, postpartum period, safe practice, establishing a daily routine
Module 5
C-section, fear of birth, antenatal and postnatal depression, empowering pregnant women, episiotomy, epidural, partner yoga and massage, multiple births
Module 6
Getting started, establishing your classes, marketing, pricing, business set up, tax and expenditure, writing a business plan, class logistics, props and equipment, room set up, music, sequencing, Pregnancy Yoga class plan template
£359 (pay in full)
Final sale! Now with 40% off (normal price £599) until 22nd September 2022

Payments with Paypal account or a credit or debit card.
Click the 'Buy Now' button for more information before committing to payment.
Pay in full
Single one-time payment
Your course tutor: Lara Heppell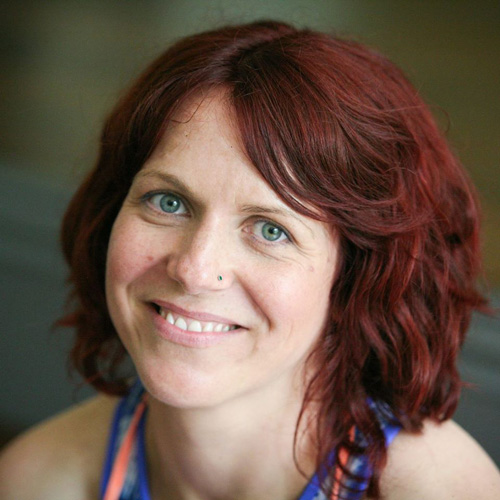 Lara has been practising yoga for over 20 years, teaching for 15 and is a senior yoga teacher, women's wellness mentor, teacher trainer, mizan abdominal massage therapist, doula and women's circle facilitator. Initially trained in Dynamic Yoga with Godfrey Devereux she then went on to study at the renowned KYM in India. After a period of illness with suspected womb health issues and finding conceiving her son not quite as straightforward as she expected, Lara started to explore a gentler approach to yoga and began to study with Liz Koch and Uma Dinsmore Tuli. Lara became fascinated by Womb Yoga and the effect of yoga upon fertility, the menstrual cycle and conception, and she undertook extensive training in Pregnancy Yoga, Mum and Baby Yoga, Womb Yoga, Well Woman Yoga Therapy, menstrual health, menopause and fertility. She has also studied with Alexandra Pope and runs introductory courses for teachers on how to safely integrate pre and postnatal students into yoga classes.
An experienced Restorative Yoga teacher, Lara trained with the world-renowned teacher Judith Hanson Lasater, and the teachings of Fabiano Cularo in Somatic movement and the yoga goddess Angela Farmer completely altered her way of thinking. She regularly teaches a variety of classes, workshop and retreats at Yoga Kula studio in Leeds as well as on the Yoga Kula Teacher Training Programme. Lara offers mentoring and supervision support to newer teachers too. Lara is passionate about nurturing and supporting women's wellbeing at every stage of life through yoga, movement, meditation, bodywork and seasonal and cycle awareness. She has appeared in Woman and Home magazine, The Sunday Telegraph and ITV Tonight's The Truth about Menopause documentary.
"For me Yoga is self-love in action and helps me find balance in a busy world, and as mum to a very active son. I'm obsessed with my cycle, the seasons and the ways in which we can work more closely with ourselves and nature to bring more awareness, compassion and balance into our lives."
Any Questions?
You can find the answers to frequently asked questions about our online yoga teacher training courses by clicking the button.