Postnatal Yoga Teacher Training
Reconnecting women to their innate feminine power and body wisdom
New mums are a delicate group who greatly benefit from the nurture found in Postnatal Yoga or Mum and Baby Yoga classes. As mums ourselves, we have been there and know that it's a challenging time for many. But we also know how much help and nourishment Postnatal Yoga and Mum and Baby Yoga can give a new mum who may be feeling especially vulnerable during this time.
If you feel a calling to support new mums with Postnatal Yoga or Mum and Baby Yoga and want the flexibility to study in your own time and at your own pace, our 100% online Postnatal Yoga Teacher Training Course will be ideal for you.
We have developed this Postnatal Yoga Teacher Training Course for yoga teachers, midwives, fitness professionals, NCT teachers, childbirth educators, physiotherapists, chiropractors and healthcare professionals who want to become a Postnatal Yoga teacher.
Our Postnatal Yoga Teacher Training is a 75 hour course that has a 6 month time limit (although with dedication you can complete it more quickly).
Throughout the course your experienced and deeply kind personal tutor Lara Heppell will support you.You can also be part of our dynamic private Facebook support group if you wish to be.
When you have completed the training, you will have developed a thorough understanding of the physical and emotional experience of new mums and how to best support them through Postnatal Yoga or Mum and Baby Yoga. You will also have gained teaching experience and prepared marketing materials and personal class plans as part of the assignments. You'll also receive a certificate in Postnatal Yoga/Mum and Baby Yoga Teaching and a listing in our Teacher Directory, as well as ongoing aftercare and lifetime access to the course maerials.
*Please note that this training course does not qualify you to teach Baby Yoga.
You should study not only that you become a mother when your child is born but also that you become a child.
– Dogen
£267 (pay in full)
Final sale! Now with 40% off (normal price £445) until 22nd September 2022

Payments with Paypal account or a credit or debit card.
Click the 'Buy Now' button for more information before committing to payment.
Pay in full
Single one-time payment
Teaching postnatal yoga is a real honour. You get the opportunity to support women many of whom you have nurtured during their pregnancy as they move into this new role in life.
Postnatal yoga caters for women following on from their six week check with the GP through until a year afterwards, and it comes with many benefits.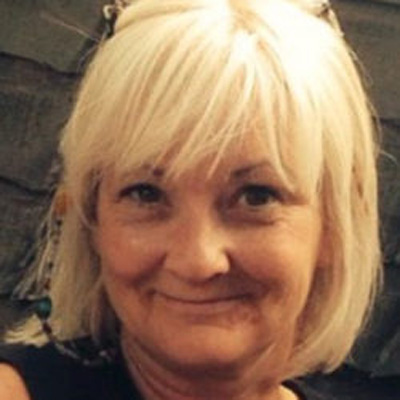 "I've so enjoyed studying again and especially something that I love, believe in and want to share. It's been so lovely to work with you and you've been so helpful. I shall let you know when I start a class. I'm hoping to offer a free course in the children's centre to start with, to build my confidence … It's reassuring to know you'll be available if I get into difficulties."
– Caroline Petty, UK
"Lara's support and feedback throughout the course was really important in helping steer my learning process and refine my approach to sharing this information with my own students. The level and quality of information included was excellent as were the supplemental materials. Another great experience with allwoman!"
-Alisha Attella-Sevier, US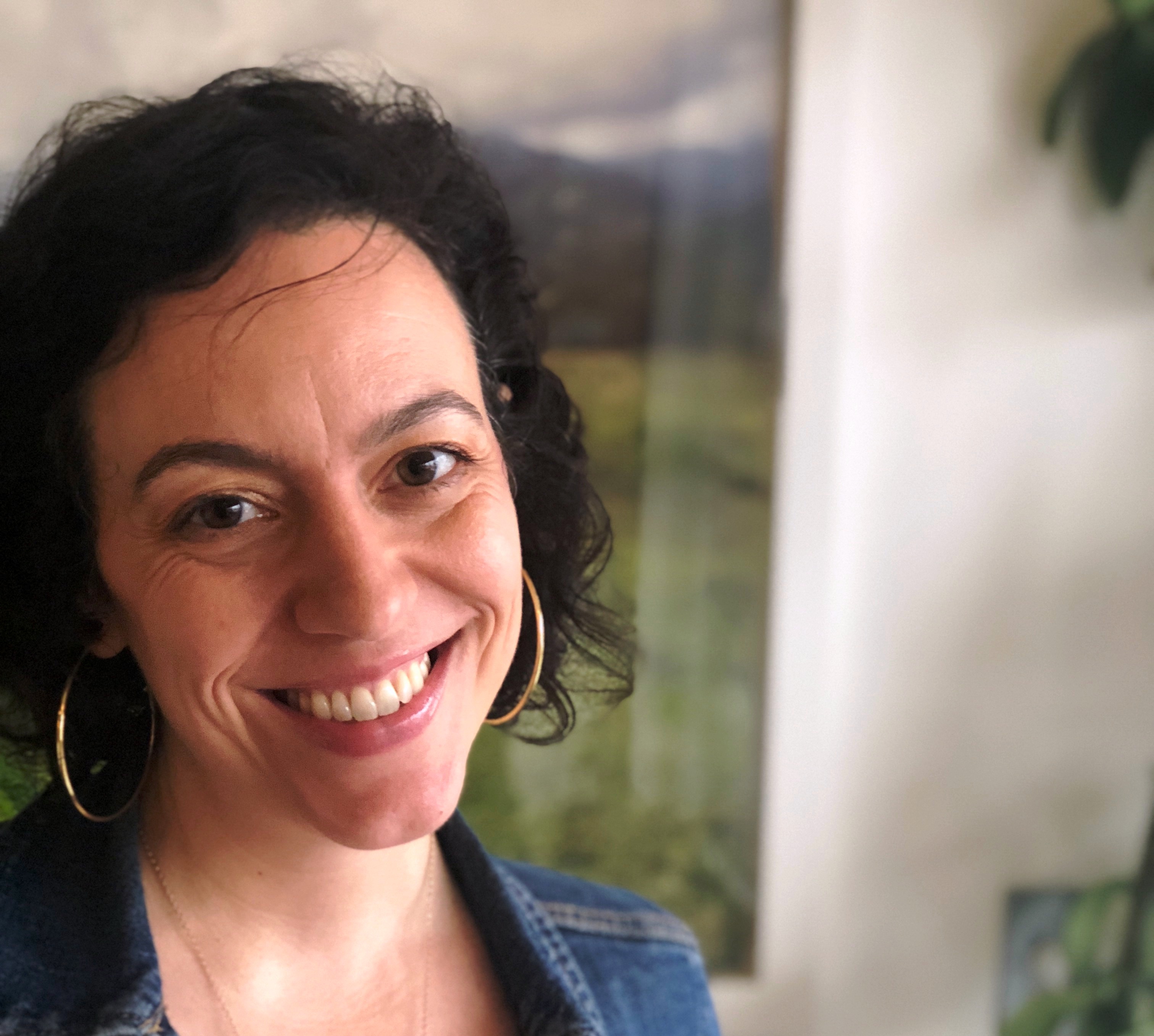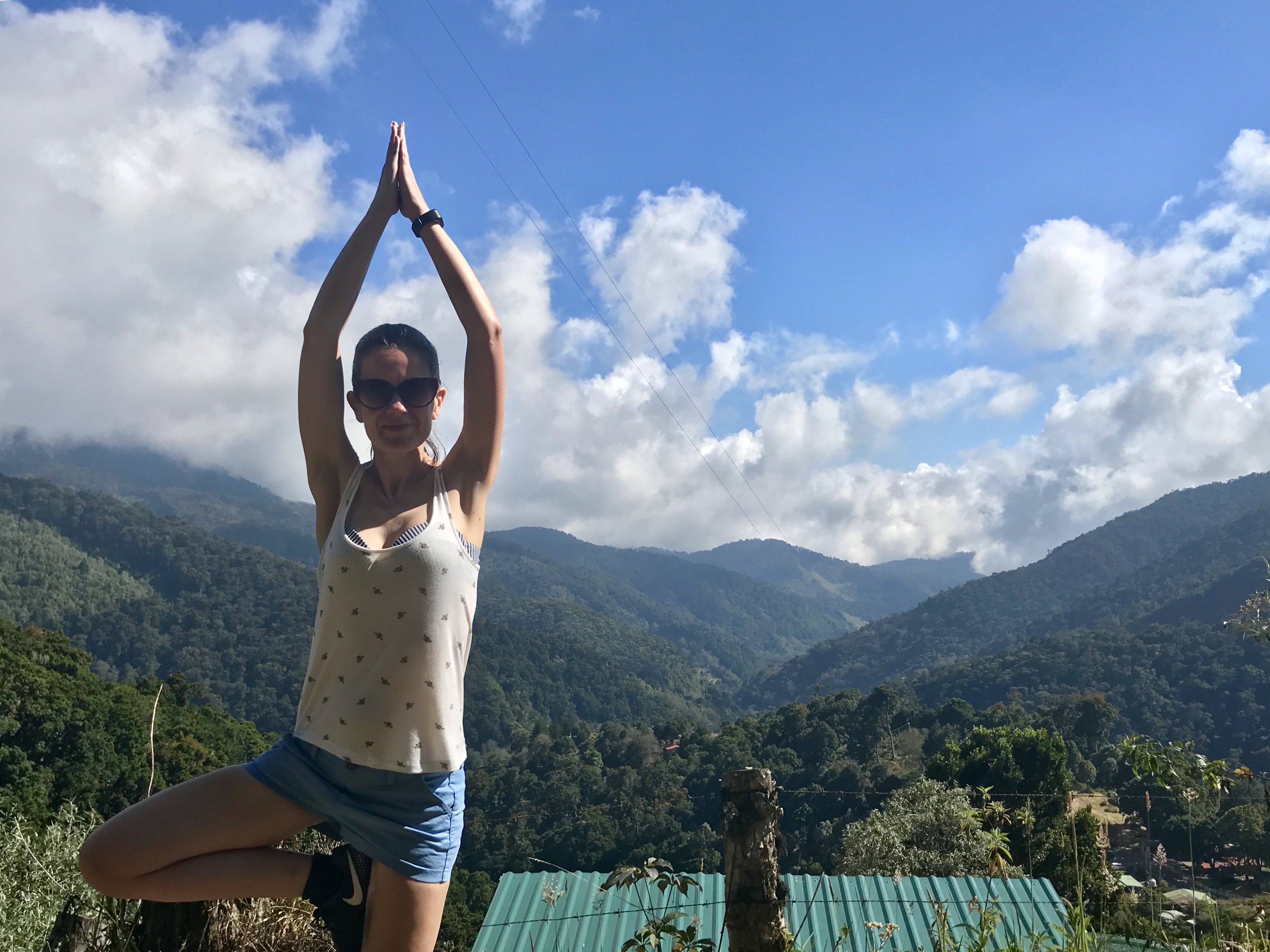 "I thoroughly enjoyed the postnatal course. The mixture of written words brought together by Lara, linked articles, videos and YouTube links made it very accessible and understandable. The assignments were then well placed to put the theory into practice and very applicable to being a teacher in the real world, which makes the time investment so worthwhile. Lara's feedback was so helpfully thorough – as good as being able to have a 1:1 face to face and I always knew the support was there if I needed it."
– Tory Smith, UK
"The course materials are engaging and helpful. Lara is so supportive and her feedback is so detailed it is really helpful for putting new skills into practice. I would thoroughly recommend this course to those looking to teach postnatal yoga."
-Kristina Foley, UK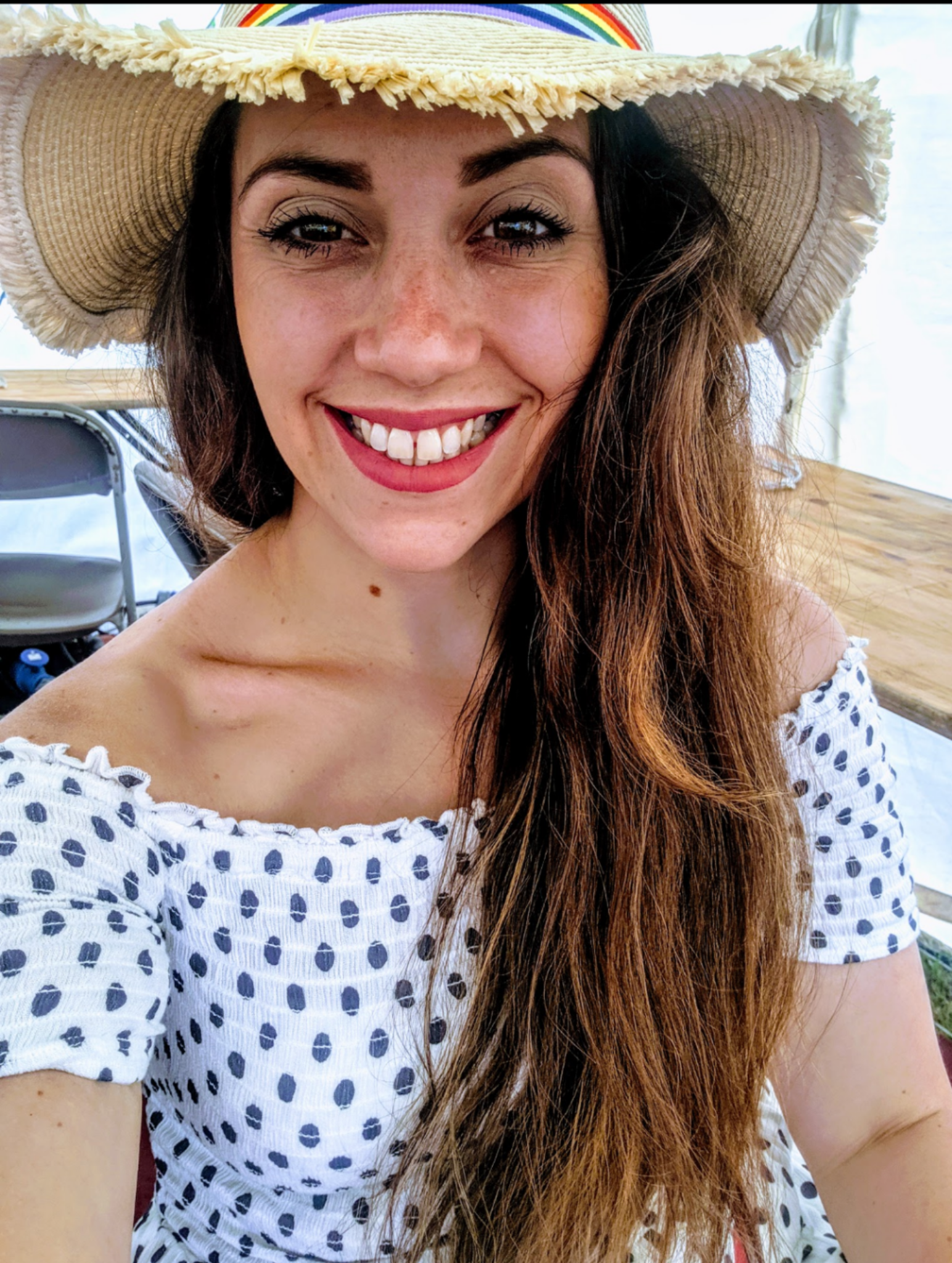 About our Postnatal Yoga Teacher Training Course
Postnatal Yoga classes give new mums time and space to acknowledge and deal with any anxieties about how the birth went and how they feel now, as well as being part of a supportive group of women who are all in the same boat. Discussing the highs and lows of being a new parent can put things in perspective and reduce feelings of isolation and doubts about not being a good enough mum. ​
Postnatal Yoga focuses on postures specifically designed to help regain strength and tone in a safe, effective way. The emphasis is on strengthening the pelvic floor, the abdomen, legs and back, as well as opening and relaxing tensions in the shoulders, neck and arms. Restorative poses are also strongly recommended, particularly in the 3-4 months following the birth.
Mum and Baby Yoga is gentle to allow time to integrate the experiences of the body after birth and to regain core strength and energy. Mums and babies often need to stay closely connected in the early phase of parenting, so it is wonderful to provide a class where baby is welcome and mum is nurtured.
Teaching Postnatal Yoga is a real honour. You get to the chance to support new mums who you may have nurtured through pregnancy. The postnatal period is one in which women are establishing their new role as a mother but also seeking to strengthen and reinvigorate their bodies. It's a time of uncertainty and rapid change; one in which Yoga can play an important role.
The benefits of Postnatal Yoga classes include:
Emotionally – to release stress and strain from the demands of their baby and create a calmer approach to motherhood; to provide some welcome time with or without baby where they can be themselves in a non judgemental environment and can find time to nurture themselves in their own right.
Socially – being a new mum can be lonely and a Postnatal Yoga class can provide a social network and kinship which can be a great buffer against stress and depression.
Physically – Postnatal Yoga classes help ladies connect with their body and baby after birth, restoring core strength in the body and building energy and stamina.
Our online Postnatal Yoga Teacher Training Course was developed by Jane Mackarness and consists of 3 fully illustrated modules, each with a 4-question assignment, bonus videos and a Pregnancy Yoga and Postnatal Recovery DVD.
Module 1
Coming home, self-nurture, natural remedies for postnatal discomforts, breastfeeding, postnatal depression, postnatal recovery in the first 6 weeks
Module 2
Postnatal class options (mums only, mum and baby, pre and postnatal combined, postnatal students in a general class), appropriate asana, class management, logistics, benefits, promotion, post C-section and diastasis recti awareness, dad and baby yoga
Module 3
Postnatal class aims, postnatal/mum and baby class content, correct lifting and carrying, partner yoga
£267 (pay in full)
Final sale! Now with 40% off (normal price £445) until 22nd September 2022

Payments with Paypal account or a credit or debit card.
Click the 'Buy Now' button for more information before committing to payment.
Pay in full
Single one-time payment
Your course tutor: Lara Heppell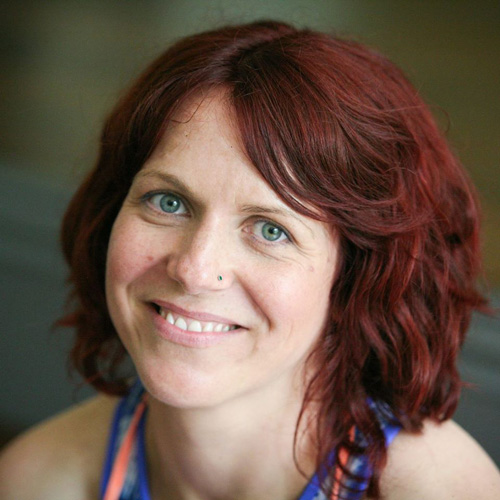 Lara has been practising yoga for over 20 years, teaching for 15 and is a senior yoga teacher, women's wellness mentor, teacher trainer, mizan abdominal massage therapist, doula and women's circle facilitator. Initially trained in Dynamic Yoga with Godfrey Devereux she then went on to study at the renowned KYM in India. After a period of illness with suspected womb health issues and finding conceiving her son not quite as straightforward as she expected, Lara started to explore a gentler approach to yoga and began to study with Liz Koch and Uma Dinsmore Tuli. Lara became fascinated by Womb Yoga and the effect of yoga upon fertility, the menstrual cycle and conception, and she undertook extensive training in Pregnancy Yoga, Mum and Baby Yoga, Womb Yoga, Well Woman Yoga Therapy, menstrual health, menopause and fertility. She has also studied with Alexandra Pope and runs introductory courses for teachers on how to safely integrate pre and postnatal students into yoga classes.
An experienced Restorative Yoga teacher, Lara trained with the world-renowned teacher Judith Hanson Lasater, and the teachings of Fabiano Cularo in Somatic movement and the yoga goddess Angela Farmer completely altered her way of thinking. She regularly teaches a variety of classes, workshop and retreats at Yoga Kula studio in Leeds as well as on the Yoga Kula Teacher Training Programme. Lara offers mentoring and supervision support to newer teachers too. Lara is passionate about nurturing and supporting women's wellbeing at every stage of life through yoga, movement, meditation, bodywork and seasonal and cycle awareness. She has appeared in Woman and Home magazine, The Sunday Telegraph and ITV Tonight's The Truth about Menopause documentary.
"For me Yoga is self-love in action and helps me find balance in a busy world, and as mum to a very active son. I'm obsessed with my cycle, the seasons and the ways in which we can work more closely with ourselves and nature to bring more awareness, compassion and balance into our lives."
Any Questions?
You can find the answers to frequently asked questions about our online yoga teacher training courses by clicking the button.