12 Days of Calm – Simple Yoga and Movement practices to help you reconnect to you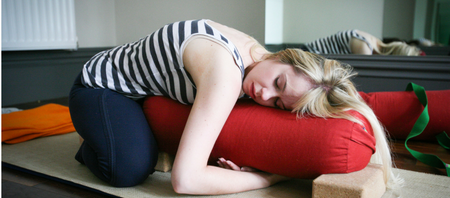 On the 5th of December I started a #12DaysOfCalm offering on social media. In the busy build up to Christmas I wanted to offer out a little something special to everyone to keep us collectively cool, calm and connected in the run up to Christmas.
I have added the daily offerings here in case anyone missed it first time around and wanted to indulge in some self-practice over the festive break.
It isn't a challenge, I think we have enough of those at this time of year, I like to think of it as 12 day selfcare and selflove playshop, that you are invited to be part of, with a focus on reconnection and calm.
My aim with this is to provide you with some daily motivation and ideas for playful movement, self care and mindfulness.
Have fun trying out the different poses and tips. I hope you enjoy taking some movement breaks to try these ideas out, giving yourself the gift of some all important reconnection time to help keep us balanced and grounded as we move further into the dark of winter, and yet at the same time also further into the busy festive season.
Let me know how you get on with the suggestions use #12DaysofCalm If you want to for feedback or to share self practice at home.If the tips strike a chord with you and you would like to benefit from more practices like this, perhaps you are interested in a group class, future one to one or Programme. Get in touch at Lara@all-woman.co.uk so we can chat further and arrange a FREE 20 minute consultation to discuss your needs in more detail. For now relax and enjoy Your Very Own #12DaysofCalm experience at your own pace.